When you have been in an accident and you have some injuries, you may wonder what you need to do and how to proceed. It's common for accident victims to find a personal injury attorney to help them with their case to make sure that they get all of the payments they need for their injuries as well as other expenses. When you have damages in personal injury cases, it's helpful to have someone who will fight for you and your interests. So, do I need an accident lawyer? You don't have to have one, but they certainly come in handy.
For fighting personal injury claims, an injury lawyer can be invaluable. If you want to find an injury lawyer, you need to find local lawyers that have a good reputation. Then, you can choose between those attorneys. It can also be helpful to ask people you know whether they have ever hired a lawyer and whether they would recommend them to you. Getting an attorney that isn't too expensive is helpful, as is having an attorney with many years of experience with injury cases. This can be to your advantage in the courtroom as they use their expert injury knowledge.
Injuries can happen at any time and in any place. They can occur from an accident, or, unfortunately, they can be the result of intentional abuse by another person. When a severe injury is sustained, most people choose to hire an attorney to help them sort through the incident and seek justice for any wrongdoing. Personal injury lawsuits span a vast number of different areas, from motorcycle, car and bike accidents to nursing home abuse and neglect. No matter the circumstance, finding the right lawyer is the first and one of the most important steps in personal injury lawsuits.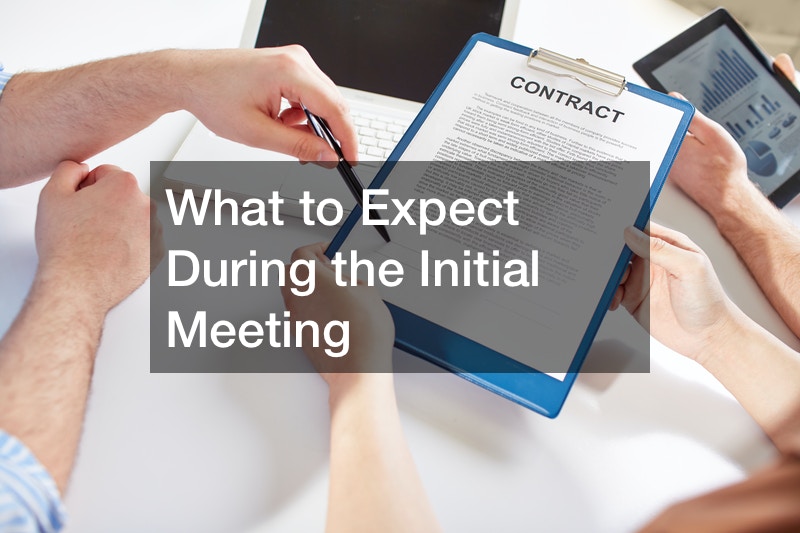 What to Expect During the Initial Meeting
Before choosing an attorney, it is important for a person who has suffered an injury to meet with a few different accident and injury lawyers. Lawyers work closely with their clients, so it is essential that a person finds an attorney who they trust and feel comfortable working with. Once they find the right lawyer, a client can expect the following from their first meeting:
Detailed Explanation – The first thing that a lawyer will want to know about their client is exactly what happened to them. This can a difficult thing for a person who has been injured to recount, but it is an important part of building a case. The lawyer will want to know how the injury was sustained, whether it was an accident or someone intentionally hurt them and exactly what type of injury occurred. All of this information will help the attorney put together a plan to help their client win their case.
Who They Have Spoken With – An attorney will also want to know every person that their client has spoken to about the injury or incident. They will need to know if their client met with a doctor, what the diagnosis was and how much the visit cost. They will also want to know if their client spoke to their insurance company and whether or not they gave the insurance company an official statement regarding the injury. People who witnessed the accident or injury will also need to be taken into account, as they may be called in to testify in court.
Medical Waivers – A personal injury lawyer needs to become an expert on every aspect of their clients case, and this includes private medical information. The client will likely be asked by their attorney to sign a medical release waiver authorizing them to receive copies of certain medical information regarding the client's injuries. Since this information is confidential, the client will need to sign off on it in order for their lawyer to gain access.
Although the first meeting can be difficult, this is a crucial part of planning personal injury lawsuits. It gives the attorney a chance to understand their client's concerns, and it allows them to start building a plan of action. More research here.